Community
I am a community member
Stay informed about SUD.
As members of the St. Charles community, it's our role to stay informed about substance use disorder and be there to help our neighbors when they need it.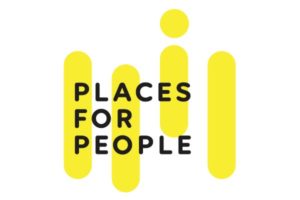 Places for People
1001 Lynch Street, St. Louis, MO 63118
Places for People serves more than 2,800 people annually, offering an individualized approach to health and healing. Places for People is dedicated to shining a light on the road to recovery for those experiencing the toughest cases of mental health and substance use disorder. By combining genuine, human connection with evidence-based care, the expert staff at Places for People work tirelessly to help those we serve develop the skills to effectively manage their illnesses and lead meaningful and productive lives.
Contact Us
Get in touch with us to submit your resources, share your story or give us feedback on SUD content you're accessing on this site.
This website is part of an ongoing effort by the St. Charles County Department of Health to spread awareness about substance use disorder and provide resources for the community.
Funding for this project is provided by the federal Cooperative Agreement for Emergency Response: Public Health Crisis Response issued to the State of Missouri from the Centers for Disease Control and Prevention and the U.S. Department of Health and Human Services (HHS).