It's possible to treat substance use disorder and see positive change in our community and beyond. That's why we've compiled a variety of resources to share helpful information about substance use disorder, support caregivers and first responders, and start the conversation around recovery.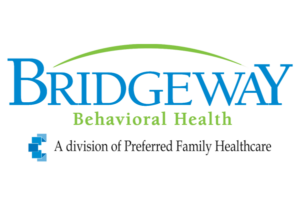 Local St. Charles
Bridgeway Behavioral Health
118 N. Second St., Ste. 200 St. Charles, MO 633011
Bridgeway Behavioral Health, a division of Preferred Family Healthcare (PFH), provides detox, residential and outpatient services. Their treatment programs and services include group therapy, family therapy, relapse prevention, peer support groups and more.
Learn More
Submit a Resource
Get in touch with us to share resources that are helpful for our community.