Bridgeway Behavioral Health
Bridgeway Behavioral Health, a division of Preferred Family Healthcare (PFH), provides detox, residential and outpatient services. Their treatment programs and services include group therapy, family therapy, relapse prevention, peer support groups and more.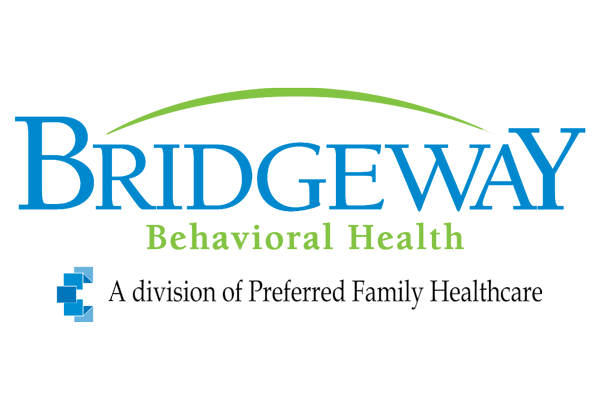 Phone: 636-224-1000
Website: View Website
Address: 118 N. Second St., Ste. 200 St. Charles, MO 633011
With a community-based approach, PFH offers services for both adolescents and adults.
They provide detox, residential treatment and outpatient services.
Treatment Programs and Services:
Group Therapy
Family Therapy
Relapse Prevention
Peer Support Groups
And more!
The future holds the opportunity for growth and change. The Team of Concern at PFH believes in opportunity and a productive future for everyone they treat. Christine Rupp, one team member at PFH states, "We're helping communities see that these aren't damaged people that can't contribute to society. They can get better and contribute to a healthy, productive community."
Bridgeway Program Highlights
Achieving Recovery, Resiliency & Responsibility Through Creativity (A.R.T.C.) – Through A.R.T.C., they provide a wide range of creative opportunities and experiences which allow program participants, young and old to use their talents, strengths and interests as tools for personal growth and recovery, beyond traditional talk therapy.
Girls Gone Sober – This program allows teens to spend a night learning to have fun without drugs or alcohol. It's a social opportunity and chance to explore interests.
Adult Women and Children Program – One of only nine programs in Missouri, this treatment option allows women to bring their children under 12 to treatment with them and receive childcare. This affords women the ability to go through treatment with their mind at ease, knowing their child will be taken care of.
Recovery Houses for Men
In the St. Charles area, PFH offers two recovery houses for men with space for up to 36 people. These houses are communities within a community, encouraging sobriety and friendship. The men go to meetings, outings, and engage in other recreational activities with one another.
Regardless of socioeconomic status, PFH actively works to help members of the community live their best lives. If you or someone you know is struggling with SUD, you can get in touch with PFH today and start the conversation about treatment.