Family & Friends
My family member or friend is struggling with substance use
Your support can save lives.
Loving someone who lives with addiction is not an easy journey, but you are not alone. With the support of your community, you can help save lives by being there for your family and friends when they need you.
You are a steady factor in their life who does not pass judgment. Below, we've compiled stories and resources to help you along the way.
How to respond if you suspect a family member or friend is struggling with SUD
It's important to process your own emotions and make a plan to support them. You should remind yourself that recovery is possible. To get started, we recommend seeking support for yourself. This support may be a professional therapist well-versed in substance use disorder or a support group. There, you will find guidance from others who are experienced with the matter.
We do not recommend confronting your loved one abruptly or without notice. Give yourself time to remain calm, think through options and get help from others.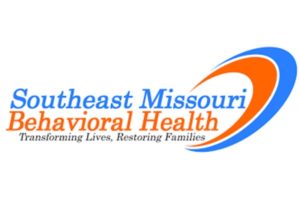 Southeast Missouri Behavioral Health (SEMO)
Multiple Locations
Southeast Missouri Behavioral Health has agreements with several certified Medication Assisted Treatment (MAT) physicians and is recognized as the leader of Medication Assisted Therapies in Missouri. Southeast Missouri Behavioral Health connects persons with local physicians where available and for those individuals without a local physician or without transportation we are able to connect them to services through our telehealth services system which is the most extensive telehealth MAT system in the Midwest. Oue telehealth service means that we are able to connect a person with a MAT medical provider within a few hours, preventing the need for expensive inpatient detoxification.
Share Resources & Stories
Get in touch with us to share resources you've found helpful and share your story.
This website is part of an ongoing effort by the St. Charles County Department of Health to spread awareness about substance use disorder and provide resources for the community.
Funding for this project is provided by the federal Cooperative Agreement for Emergency Response: Public Health Crisis Response issued to the State of Missouri from the Centers for Disease Control and Prevention and the U.S. Department of Health and Human Services (HHS).